As already announced some days ago, during the last few days Vivivaldy has been busy with Umbria Jazz, together with the DirectOut team, to guarantee the remote production of the live broadcasts of Radio Monte Carlo during the event.
We intercepted Davide Gaddia, member of the Production Technologies and Broadcasting Radio team of RTI-Mediaset Group to ask him some questions about his experience with Vivivaldy and and get his opinion about the experience with our solution.
First of all: how did you find out about Vivivaldy?
DG — I had been introduced by an intermediary. I first heard of Vivivaldy during the Directout webinars. I saw what it could do and then I got the idea of trying to use it in the context of Umbria Jazz.
How?
DG — We tried something that, in Italy, I don't know had ever been done before: the integral remote production of a live radio broadcast. To date, in fact, there were only two ways to carry out a remote transmission from the main office of a radio: either a complete direct, or a direct only voice. In the first case, a duplicate of the studio must be physically recreated on the spot, either in a special location, or in a specially set up OB-Van (Outside Broadcast Van). In the second case, however, a lot of equipment is still moved, but the sound engineer stays at the radio headquarters, where music and contents are generated, to be added to the specific local contributions of the remote station. Definitely a more practical solution, but the feeling between engineer and DJ is totally lost, and sadly, at least for some very iconic programs it is absolutely vital, because it is an integral part of the transmission (just think about the audio jokes that are oftentimes created out of the blue, based on the interaction of DJ and engineer). In both cases, it is still necessary to have two dedicated lines drawn by a telephone carrier, facing some inconveniences, such as configuring a router, because usually the carrier's service ends when the socket is installed. And even so you still have a latency of 150 to 300 milliseconds.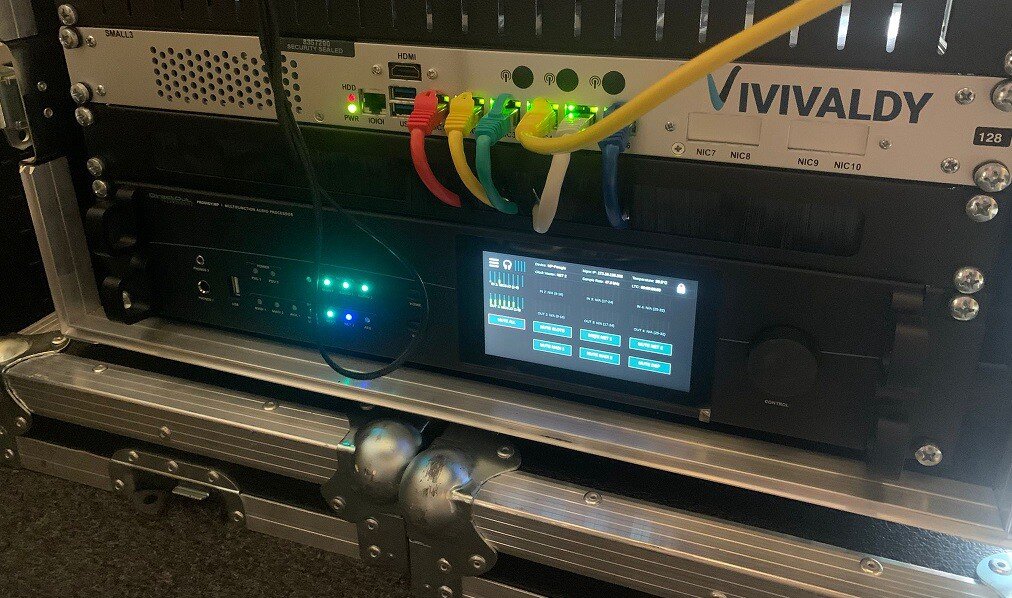 While with Vivivaldy …
DG — Well… first of all we had to bring with us only the bare minimum: a computer, a Prodigy, a MIDI Pro tools controller and a technician/sound engineer to manage everything. In practice, we were able to move the technician, leaving all the other equipment at our offices in Milan.
The technician thanks to the exceptionally low latency, was able to listen in advance to the channel and launch songs, commercials, and mixes of other local sources, with a perfect timing, connecting directly to the Prodigy in Milan and into the home studio mixer. On top of that, it should be noted that all this happened on twelve channels with uncompressed audio at a negligible latency. Until now I had never managed to work with uncompressed linear audio at a distance, because the codec we actually work with is designed to be used in stereo, that is on just two channels, while thanks to Prodigy and Vivivaldy we have done something totally different and really impressive. And our on-site DJ, Nick the Nightfly, did not in the least notice the difference between the solution adopted and the setting up of a studio created especially for the occasion. On the contrary: he had absolutely the same feeling he would have had in our home studio, and that was precisely the goal we were aiming at.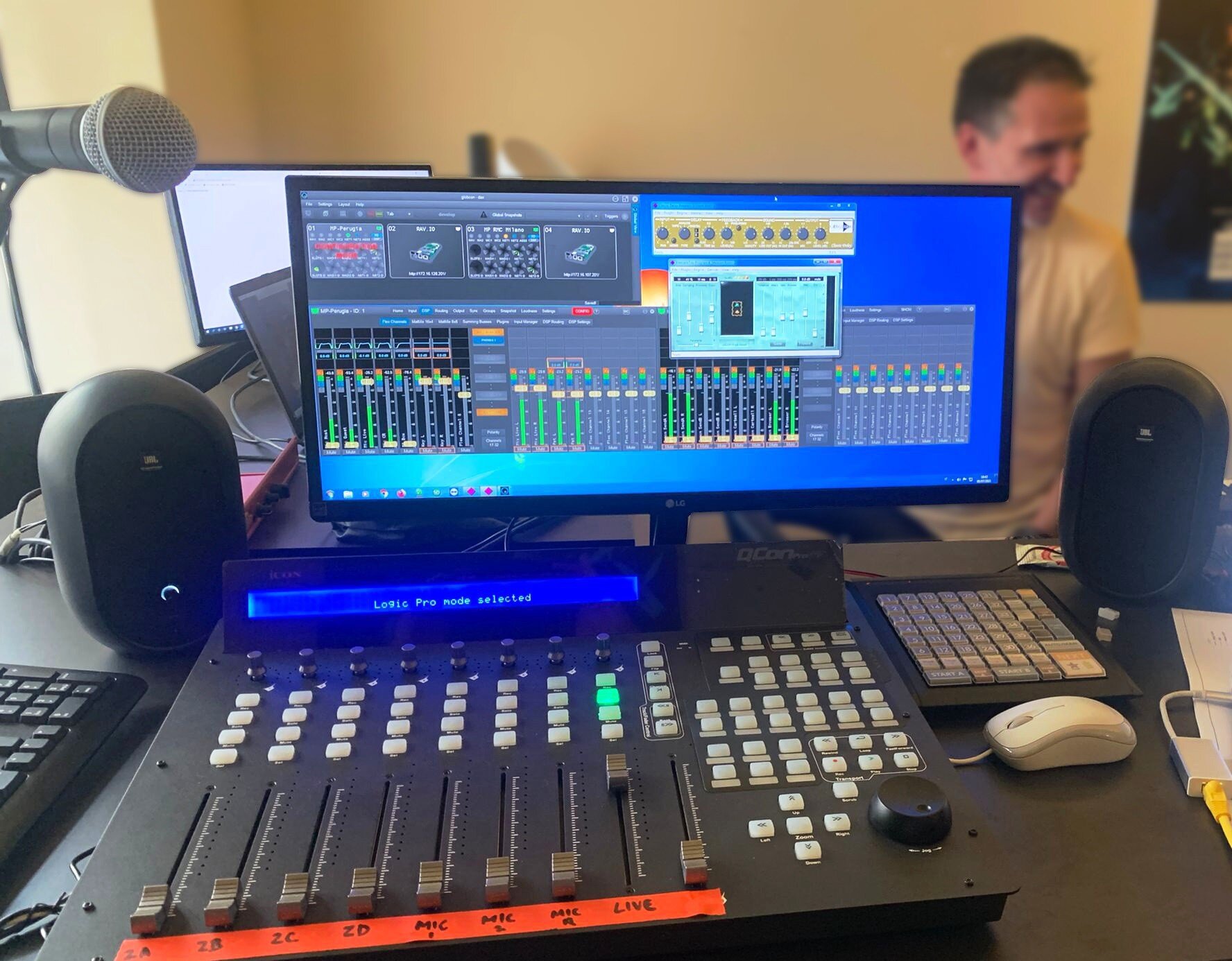 Do you think new scenarios are opening up with this technology?
DG — Definitely. First of all, having to carry so little equipment is a big advantage. We basically have the entire studio in a single pre-configured flight case and therefore this solution fits well under every conceivable circumstance. And then, given the extremely low latency, I could also think about other applications: for instance, at 105 Radio we have been on the air for 10 years with transmissions from Miami. It would certainly be interesting to organize a live broadcast with close dialogues between our DJs and our contributors, even if they are separated by thousands of kilometers. In fact, in this kind of transmissions, any latency is usually perceived by the listener as a small hole, while Vivivaldy would allow the distance to be nullified, allowing our people to speak as if they were one in front of the other, even if in reality they would be on the opposite sides of the Atlantic Ocean.