The day has come, the wait is finally over and it is with great pride and emotion that we announce to you that Vivivaldy will be part of the inaugural event and opening ceremony of the 2021 European Football Championship.
We'll be present at the Olympic Stadium of Rome to help sound engineers in keeping everything in check and synchronized, this time entirely at a local level.
As a matter of fact, Vivivaldy has been chosen to provide the network infrastructure, the redundancy of the audio signals and network flows and the remote support, to make sure that everything runs smoothly at every time, while our friends at DirectOut take care of audio signal conversion.
So what has won the client, this time around, has been the top notch quality of our support service, which can act, if needs be 24/7, without customers even noticing it. As we like to say, with Vivivaldy all you have to do is plug in everything you need to connect, and then we will do our magic with no effort on your part.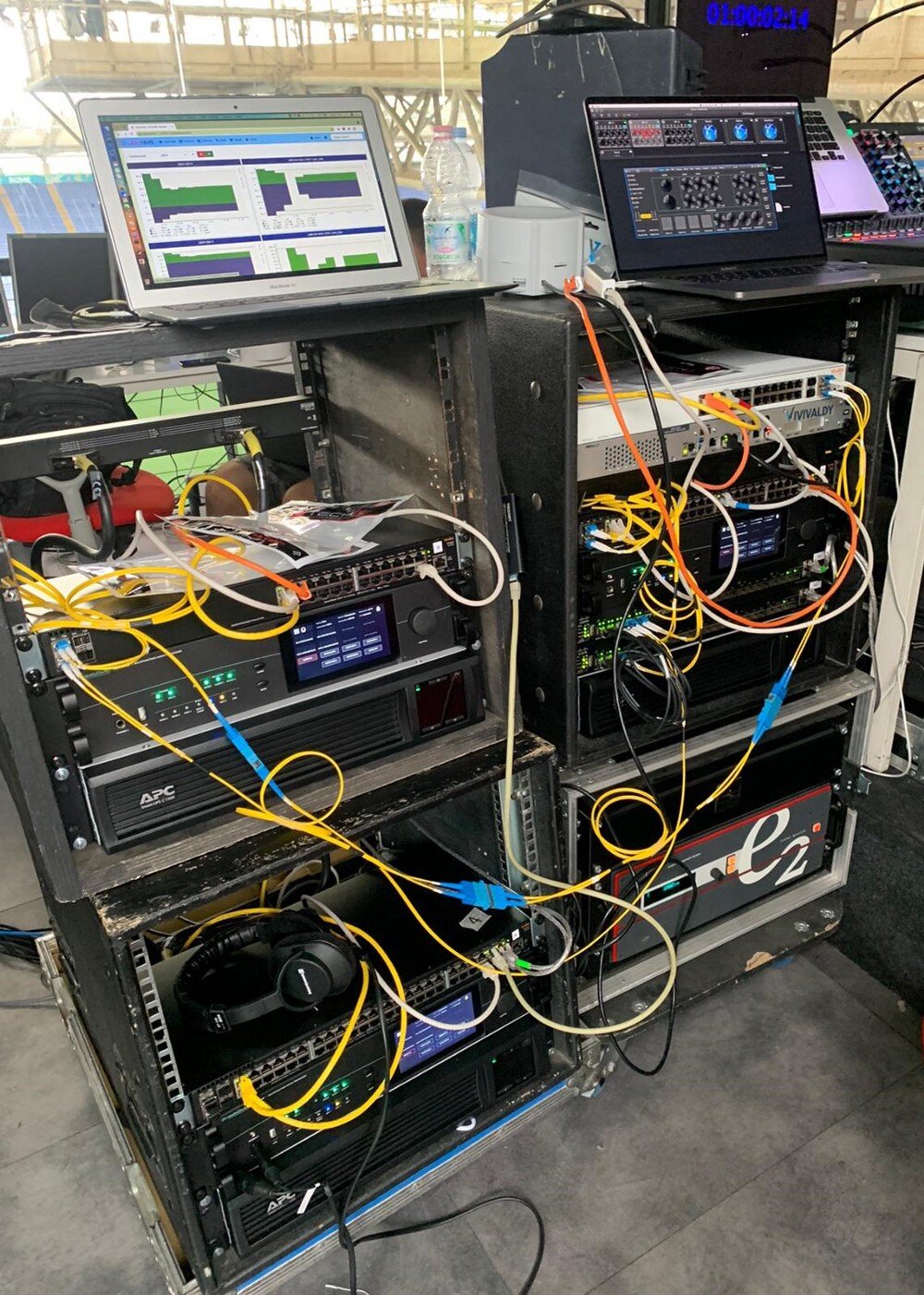 As said, for UEFA EURO 2020 (it's been delayed because of COVID-19, but it's still named this way) we've been asked to grant a double level of redundancy, so now we can also face the worst case scenario of having one faulty switch. The system has been configured so that it can automatically take care of a problem while our support system will immediately be notified and get engaged.
Thanks to our devices, it's easy to control everything remotely and send your audio wherever you need. We grant you to always vehiculate top quality signals at the utmost available speed and with absolutely no data loss.
That's why more and more top event organizers are relying on us to take care of their audio transmissions!
If you want to get in touch, and know what kind of magic we can do for you, feel free to contact us at: https://www.vivivaldy.com/contacts/